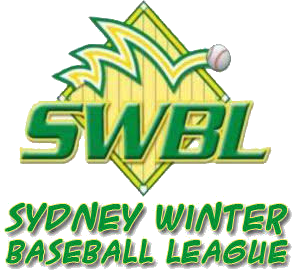 MAJOR LEAGUE REPORT (APRIL 2018)
Well its that time again when Quakers Hill Pirates begins its campaign to win this year's premier Sydney Winter Baseball League Championship. The last time we achieved this was in 2009 although Pirates came very close last year making it to the Grand Final - the result of which turned on a knife edge. We are continuing to build on that momentum in 2018 and very much looking to go one better this year.
With that objective in mind our highly experienced Head Coach Nathan "Lefty" Wright has brought together a formidable squad balancing seasoned veterans with international and domestic experience with a great bunch of young rising stars. The old and new have been gelling extremely well together in the squad's training sessions leading up to Opening Day.
The first games played in 2018 were part of a pre-season invitational v Hawkesbury which coincided with the Pirates Junior Presentation Day. In accord with Pirates tradition the ceremonial first pitch of our first (first grade) game of 2018 was delivered by Ellie Watts winner of our Club's prestigious Neal Austin award. Pirates won both first and second grade games and went down fighting in third grade. Whilst a trial series for both Clubs, Hawkesbury are always worthy competitors and so our strong showing in these initial games augers well for the coming season.
The regular season commences this Sunday with a home stand v Sydney University at Corbin (third grade 9.00 am, 2nd grade 11.30 am and first grade 2.00 pm).
Canteen will be open and supporters are very welcome to come down and enjoy some quality baseball.
Beyond involvement in in Sydney's premier winter baseball competition, Nathan Wright also leads our major league squad in developing juniors by conducting the highly regarded Pirates Winter Junior Development Program (JDP). This program has now been running successfully (being constantly refined and improved) for over a decade. A number of Pirates players who have participated in our JDP programs in the past have gone on to successfully represent at elite levels and many more have benefited in developing the fundamentals of their game.
The fact that your Club has a development pathway which starts at T-Ball and progresses right up to the Elite Sydney Winter Baseball Competition is another reason why Pirates is such a fantastic organisation. Very few Sydney baseball clubs can say this and it's a point of difference of which every Pirate should be proud.
We will update you regularly with how your Major League squad is faring in their quest for Sydney Baseball's ultimate winter prize.
In the meantime the season draw is available in the Major League area of Pirates website and we encourage as many Pirates as possible to come out and support the Pirates Major League Squad throughout winter. It's a great way to experience quality baseball and (given no entry charge) a very affordable way for the family to spend time together. Go Pirates – Aaargh!